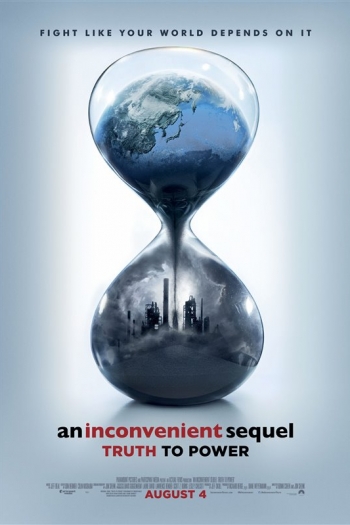 An Inconvenient Sequel: Truth to Power
Art Film Presentation and Discussion: Saturday, October 28th and Sunday, October 29th at 4:00 p.m.
Doors open at 3:30 p.m. and all tickets are $10.00 each including tax and will be on sale the day of the screenings at the Roxy Box Office.
In the sequel to 2006's An Inconvenient Truth, Al Gore returns to show the plight of the human race and its need to continue fighting climate change. While some advancements have been made, Al Gore shows that newly elected nay-sayers like U.S. President Donald Trump threaten the progress that humanity has made and must continue to make if future generations are to survive.
An Inconvenient Sequel: Truth to Power shows that we are at a tipping point of a major renewable energy revolution and that we must continue forward if we are to save our planet.
*There will be a moderated discussion at the end of the film*
See the review below by Peter Howell (Toronto Star)
"There's more doom and gloom — but also hope for meaningful change — to be found in Al Gore's followup to his Oscar-blessed 2006 doc that sounded the alarm about global warming.
"We're going to win this," the former U.S. vice-president told a cheering Eccles Theatre audience at the film's Sundance world premiere last January.
Truth to Power gives good reason for climate optimism, but also more pessimism to ponder, in this doc directed by Bonni Cohen and Jon Shenk.
In what amounts to a colossal "I told you so," the first half of the film has Gore travelling the globe to see first hand the toll of rising worldwide temperatures, which have hit new highs for each of the past three years.
He visits Miami, where downtown streets are periodically flooded by seawater caused by climate-induced rising tides. The water gets so deep, large fish swim in the middle of the street.
Set to a mournful score by Jeff Beal, the film reveals many other climate-change horrors across the planet: giant icebergs exploding and collapsing into polar seas; streets melting and buckling in India; drought in Syria that sparked the migrant crisis there long before civil war; and a rising threat of tropical diseases moving into the northern hemisphere.
The second half of the film takes an entirely different tack, showing how a great deal of progress has been made fighting global warming.
We see Gore persuading reluctant politicians in India, where hundreds of coal-fired plants are being built to provide electricity for the country's vast population, to sign on to the landmark 2015 Paris Agreement to fight climate change. (Canada's Prime Minister Justin Trudeau takes no persuading at all; he and Gore embrace as if they're old friends.)
Gore also convinces World Bank and Silicon Valley tech firms to fund renewable energy projects and to share green energy technology with developing countries.
He presents hard evidence that solar power, long considered too expensive to generate on a large scale, is finally in a position to compete with and even beat the conventional fuel sources coal, oil and gas.
Gore boasts of having trained 10,000 people in 135 countries over the past decade to spread the word about climate change.
The ex-politician has become much more of a showman in the past decade but also more convincing in his drive to save the Earth from burning up. He admits to an occasional bout of despair, and warns the fight against global warming will be long and hard, but he's convinced real change is coming."
*Certified Fresh 78% on RottenTomatoes.com*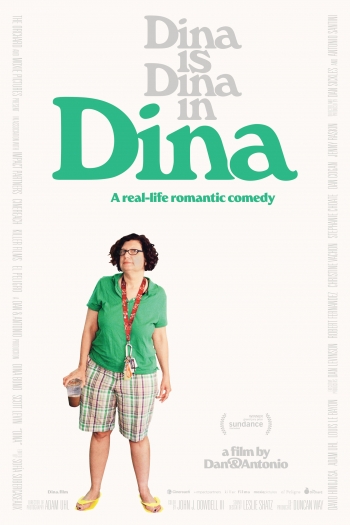 Dina
Art Film Presentation: Saturday, December 2nd and Sunday, December 3rd at 4:00 p.m.
Doors open at 3:30 p.m. and all tickets are $10.00 each including tax and will be on sale the day of the screenings at the Roxy Box Office.
Dina, an outspoken and eccentric 49-year-old in suburban Philadelphia, invites her fiancé Scott, a Walmart door greeter, to move in with her. Having grown up neurologically diverse in a world blind to the value of their experience, the two are head-over-heels for one another, but shacking up poses a new challenge.
Filmmakers Dan Sickles and Antonio Santini construct seamless vérité scenes that lovingly frame Dina and Scott's vulnerable, yet matter-of-fact romance. Whether at the local nail salon, the warm beaches of Ocean City, Dina's racy bachelorette party, or on honeymoon in the Poconos, Dina captures the cadences and candid conversations of a relationship that re-examines the notion of love on-screen.
*Tomato Fresh 100% on RottenTomatoes.com*