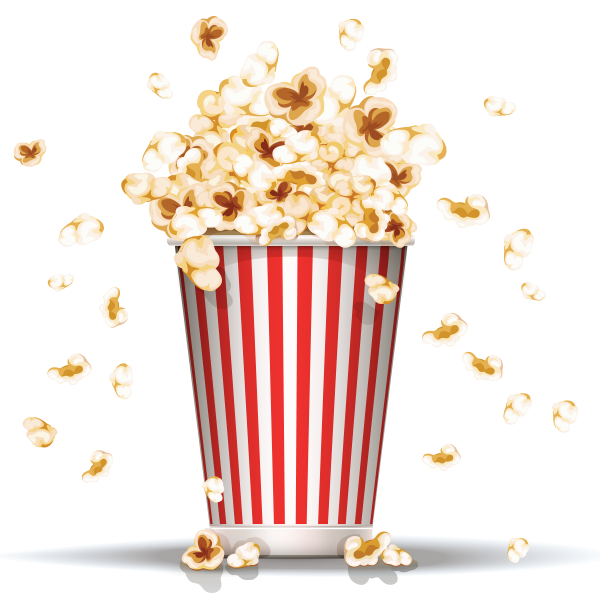 DRINKS
Small Pop (16oz) $3.25   Medium Pop (24oz) $3.75   Large Pop (32oz) $4.25
Tea $2.25   Coffee $2.50   Hot Chocolate $2.75
Dasani Water $3.25   Minute Maid Juices/Fanta Orange $3.50
Canada Dry Ginger Ale/Fresca $3.75   Smart Waters/Vitamin Waters $4.25
POPCORN
Small (46oz) $4.25   Medium (85oz) $5.50   Large (130oz) $6.75
Extra Large (170oz) $9.25
A choice of real butter on top (included) Or Layered with real butter 0.50¢ (if desired)
We only use premium Weaver Gold kernels along with canola oil and salt seasoning. All of these ingredients are gluten-free and nut-free.
CANDY
Small $1.75   Large $3.75   Cotton Candy $4.25
There are some packaged candy which contain nuts and our staff will be more than happy to identify those for you.